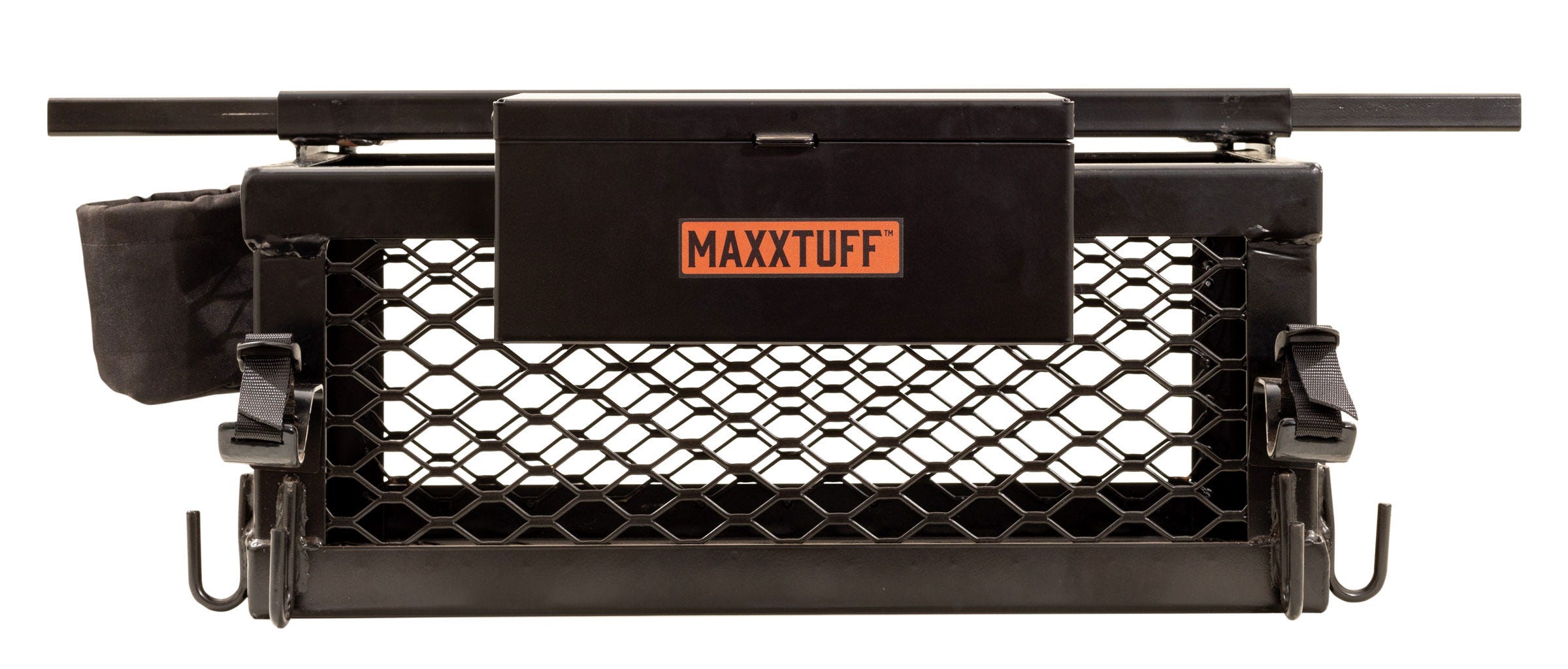 Property managers and farmers have a long-standing problem – no easy way to carry tools and equipment on their tractors. Not only is this based on customer feedback – our product designers have experienced it firsthand in the field.
To address this common issue, MAXXTUFF first developed a suite of products: the ROPS Tool Holder, the ROPS Long-Handle Tool Holders and the ROPS Toolbox. These innovative products take up minimal room on a tractor's ROPS setup and allow the users to select a tool storage system that best fits their application. These popular products are still available and, in many cases, are still the ideal solutions for tractor owners needing to carry their tools on tractor rides.
More tools. More space. Even more convenience.

That's the feedback we continued to receive at MAXXTUFF, and after a few months of product design and testing, we are proud to release the NEW MAXXTUFF XHD ROPSRIDER Tractor Basket.

Constructed of heavy-duty, powder-coated steel, the ROPSRIDER Tractor Basket attaches to most tractor's ROPS bars within minutes and provides a versatile and easy-to-use transportation system for your essential tools in the field. The wide-mouthed basket is highly accessible and the perfect solution for throwing tools in and out of. Sledgehammers, axes, chainsaws, drills, socket sets, etc. are all within arm's reach. Side-mounted hooks are perfect for attaching chains and other gear. The long-handle tool holder comes with a quick cinch system for securing shovels, weed eaters, rakes, and more. The provided cup holder works equally well for drinks, a can of WD-40 or bug spray. The ROPSRIDER Tractor Basket also features a dedicated toolbox for storing your trusty screwdrivers, pliers and other smaller tools and is even lockable with a padlock.
In short, we built what we consider the ultimate all-in-one solution for carrying your most trusted tools on any tractor ride. Our early product users agree: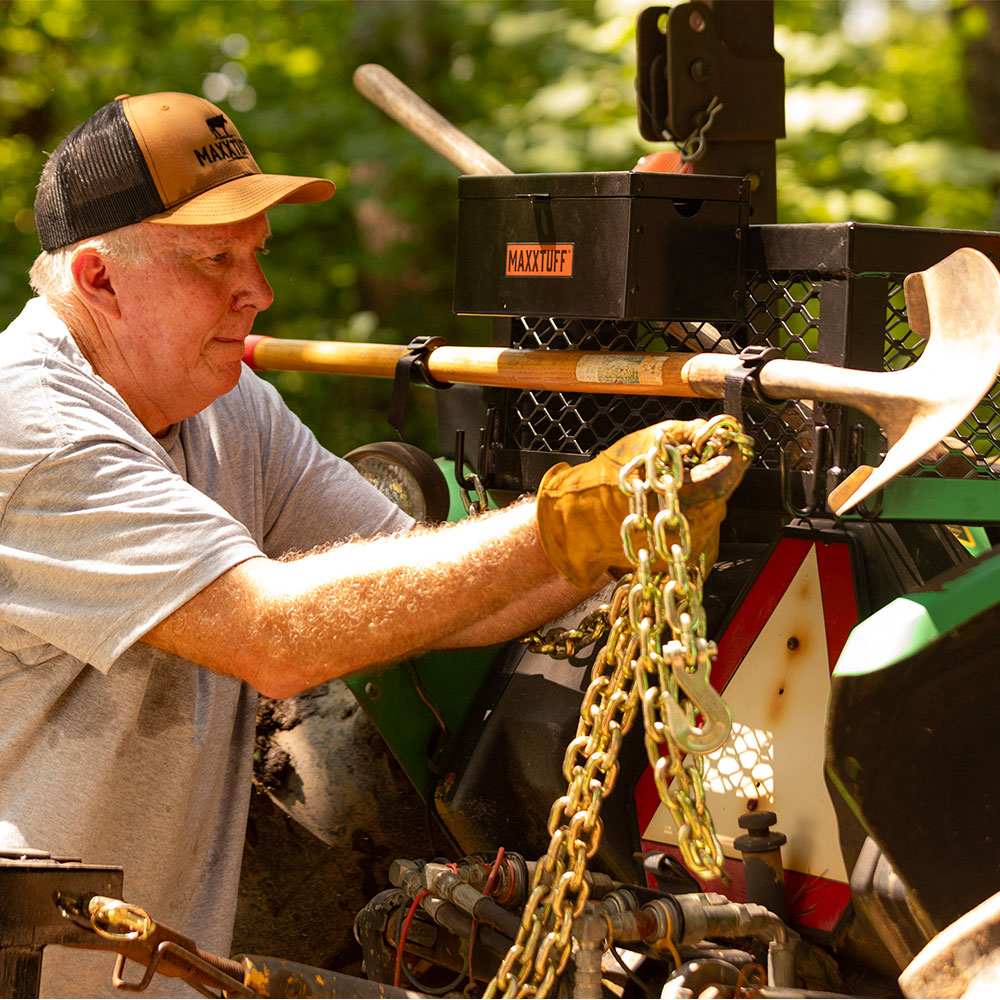 "This tractor basket is pretty much a Jack of All Trades."
"Not sure how I lived without it."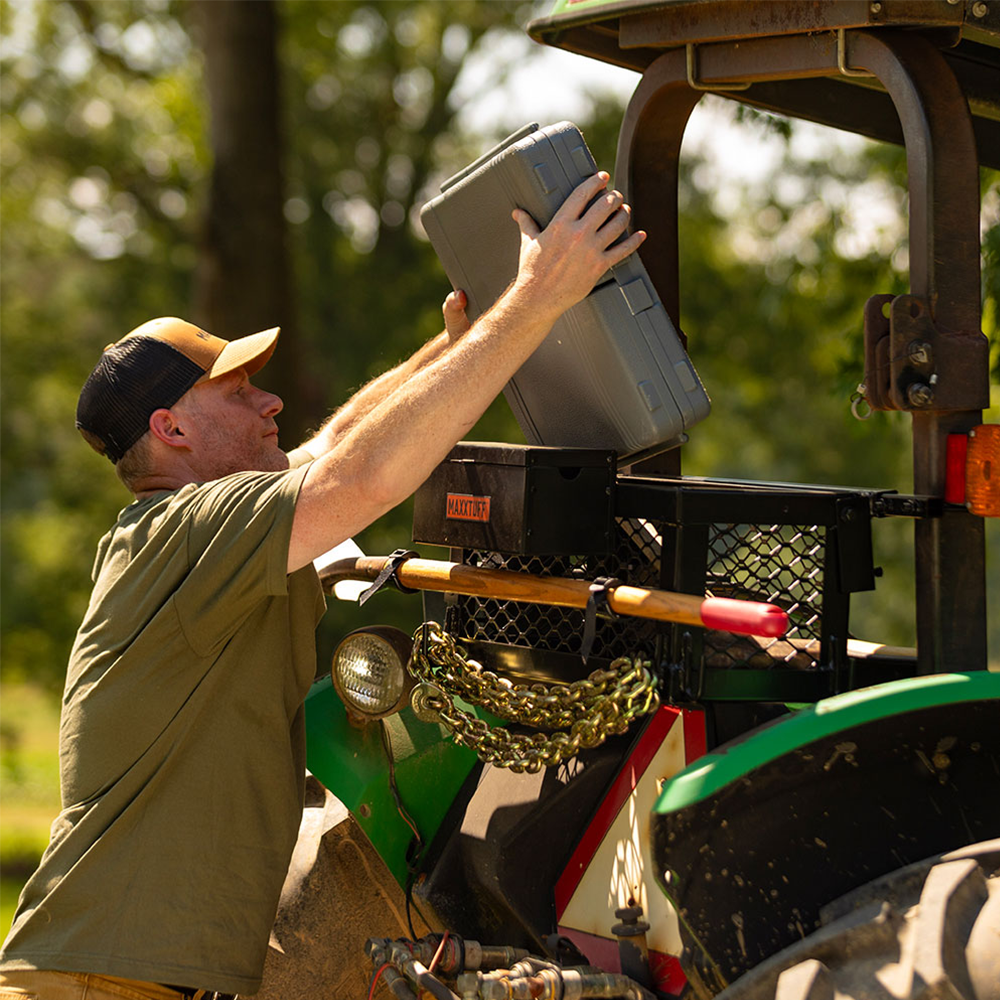 "Not sure how I lived without it."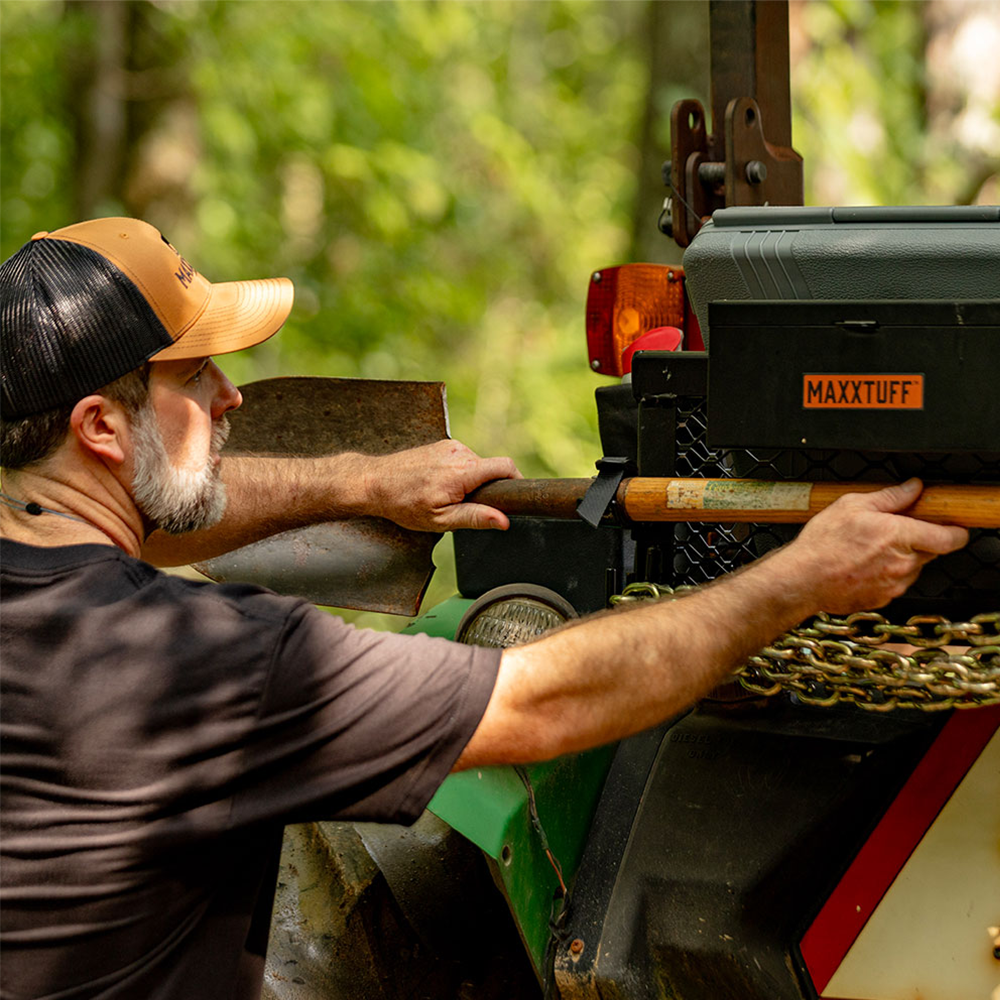 "I keep finding new ways to use it."
"I'm getting one for each of my tractors."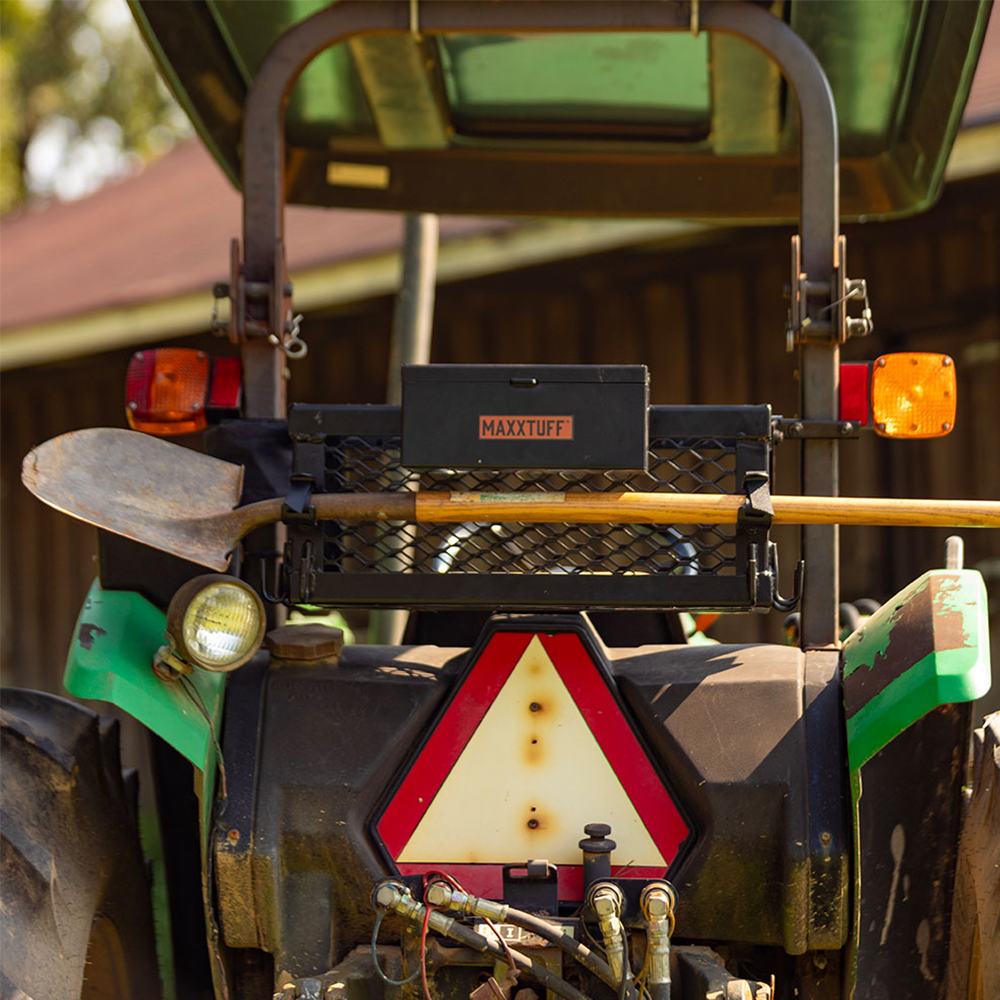 "I'm getting one for each of my tractors."
We think you'll agree, the NEW MAXXTUFF XHD ROPSRIDER Tractor Basket is sure to be one of your new favorites on the farm. To learn more, you can visit the product page HERE.